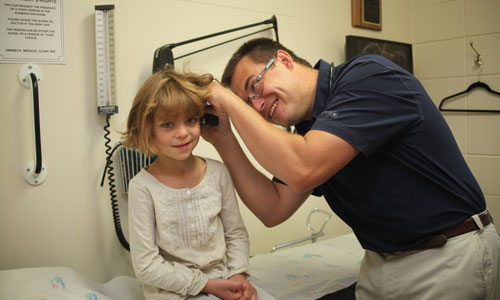 Welcome
The Omineca Medical Clinic has been proudly serving the health care needs of Vanderhoof and the surrounding area for the past 45 years. Since opening our doors in 1969, the Omineca Medical Clinic has been dedicated to providing timely, professional, and expert care for patients.  As a full service Family Practice, our medical team is committed to helping patients achieve optimal health and wellness. 
We offer a full range of health care services to our patients including the management of acute and chronic illnesses for people of all ages, preventative medicine, prenatal and newborn care, minor office procedures, and group medical appointments. Please feel free to contact us at any time if you have any questions or concerns.
Health Matters
Fall 2017
Greetings to everyone!
Our webpage has been a bit neglected recently (apologies for that :D ) but lots has been happening this past year and there is some good news to report.
The Omineca Medical Clinic is very pleased to announce that we have two new Physicians and one returning Physician starting work in September.  Dr. Justin Frey, who previously worked at the Clinic in 2013 & 2014, is rejoining the medical team and we are excited to have him back. New to our community, we are also happy to introduce Dr. Alison Fine, a new GP Surgeon and Family Physician, and Dr. Edwin Obarisiagbon, an International Medical Graduate, originally from Nigeria. Dr. Obarisiagbon has relocated to Vanderhoof from Calgary after recently working in Fraser Lake over the summer.
One other change at the office that some of you may have heard about is that Dr. Sean Ebert has decided to close his family practice. There were a number of personal and professional elements that led to his decision but he will continue to actively work in other aspects of medicine, particularly at the hospital, so that is most fortunate.
Please join us in welcoming Dr. Fine, Dr. Frey, and Dr. Obarisiagbon to Vanderhoof!