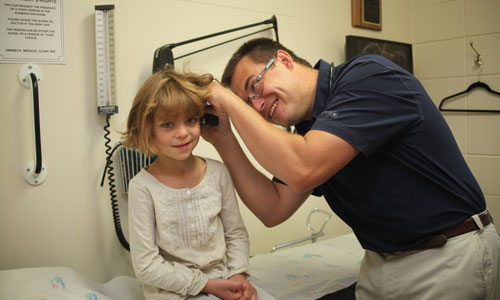 Welcome
The Omineca Medical Clinic has been proudly serving the health care needs of Vanderhoof and the surrounding area for the past 45 years. Since opening our doors in 1969, the Omineca Medical Clinic has been dedicated to providing timely, professional, and expert care for patients.  As a full service Family Practice, our medical team is committed to helping patients achieve optimal health and wellness. 
We offer a full range of health care services to our patients including the management of acute and chronic illnesses for people of all ages, preventative medicine, prenatal and newborn care, minor office procedures, and group medical appointments. Please feel free to contact us at any time if you have any questions or concerns.
Health Matters
Advanced Care Planning - It's All About You!!
Expressing your wishes and creating your care plan will ensure that when the time comes you will be well cared for in the manner you desire and your loved ones will be spared from having to make difficult decisions on your behalf.
The Physicians at Omineca Medical Clinic are focussing attention on the importance of creating advanced care plans.  We will be using a small workbook, "Your Conversation Starter Kit" to help guide you through the steps of identifying what is important to you, what do you value, and how to talk to your Doctor as you create your care plan.  The workbook also provides suggestions and ideas for "starting the conversation" with loved ones or other special people in your life.
Check out the following website for more useful information:
www.theconversationproject.org